News+Happenings

March 4th, 2011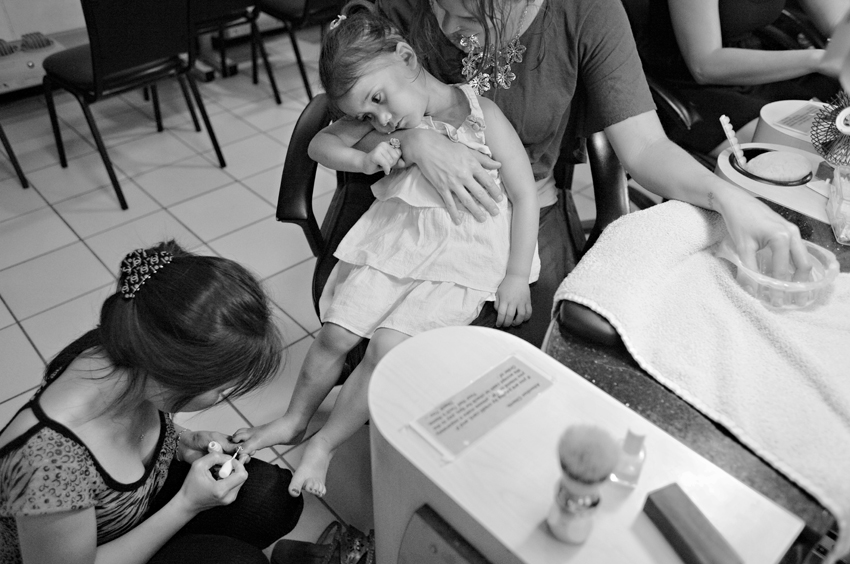 It isn't very often that I enter juried photography exhibits. In fact, I can't think of a single exhibition I've entered outside the Red River Valley.
However, I seem to be all about doing things I've never done before. I thought it was a trend, but I think it might have morphed into a way of life. Or something like that.
The photography community in the Midwest has a fabulous resource in the Mpls Photo Center. The organization seeks to make a difference in photography by encouraging photographers to meet, socialize, learn, grow, create and exhibit. The only thing I don't like about the Mpls Photo Center is that they are located in Minneapolis, which is four hours [or so] from Fargo. That said, I'm grateful for the center's existence.
I'm also grateful to be participating in a fabulous group show at the center with other women photographers. My photograph [above] "Like Mother, Like Daughter" will be exhibited as part of "Woman As Photographer: Documenting Life As A Woman," which opens one week from today. I'm planning to attend an evening reception, which runs from 7 to 10 p.m. on Friday, March 11, and not just because they promised great food and music. [The exhibit closes on April 17 so there is plenty of time to check it out, if you happen to be in the Twin Cities.] The exhibit was curated by Christina Chang, assistant curator at the Weisman Art Museum in Minneapolis, and is featured in the current issue of the Mpls St. Paul Magazine.
The young girl featured in "Like Mother, Like Daughter" skipped an afternoon nap to join her mother, grandmother, aunts and other women for an outing to a nail salon as part of wedding day preparations. I also photographed the wedding, which was a lovely backyard affair that was held the following day.
Happy Friday! – Ann
P.S. I stand corrected. I just remembered I had two photographs exhibited in 2009 as part of the Women in Photojournalism conference exhibition at the Las Vegas Flamingo Hotel.