Making Pictures

July 21st, 2010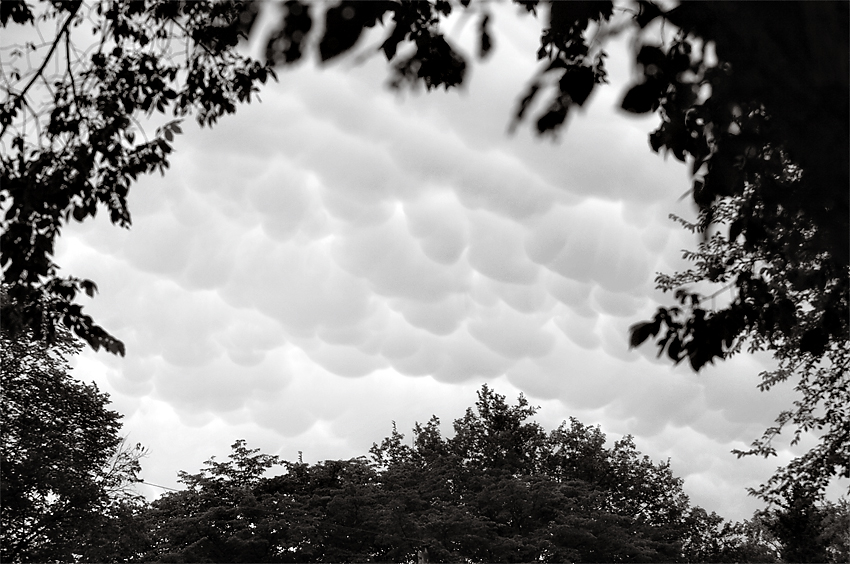 Let's be honest. The weather in Fargo-Moorhead gets pretty crazy sometimes and has earned its share of media attention. We regularly experience blizzards, subzero temperatures and floods. Lately, it seems the Red River Valley and parts of northern Minnesota are in line to become the nation's next tornado alley. I've lost count of the number of tornado warnings issued in the past few weeks.
While lakes country was enduring another nasty thunderstorm Saturday evening, the sky above Moorhead gave way to a collection of funky clouds [pictured above]. They're actually called mammatus clouds – or mammatocumulus – if I've done my homework correctly.
Interestingly enough, the next day The Weather Channel announced Fargo resident Steve Waldner as the winner of its "Ultimate Summer Beach Party" contest. His property will be transformed into a "beach party destination complete with sand, water features, palm trees, barbecue and much more," according to a press release issued by The Weather Channel. The party will be televised live from 7 a.m. to 1 p.m. CST on Sunday, July 25.
Wonder what the forecast is?