On Assignment

July 12th, 2011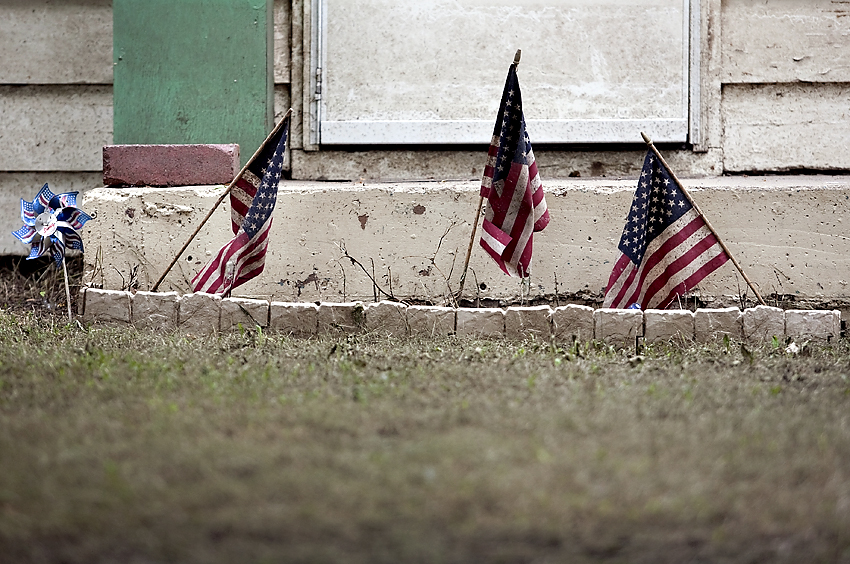 The flooding situation in and around Minot, N.D., made national headlines a couple weeks ago. Dramatic aerial photographs showed homes surrounded by and then inundated with flood water. The Souris River [known locally as the Mouse] reached levels never witnessed in the area. Mandatory evacuations forced roughly a quarter of Minot's 40,000-some residents to leave their homes.
The river's crest came and went in late June. However, the flood's impact continues. Areas of the community and hundreds of basements are still covered with water. People remain displaced. Minot officials recently announced the cancellation of this year's North Dakota State Fair. [Minot has hosted the fair annually since 1965.]
Late last week I accepted an assignment with The Humane Society of the United States [HSUS] to document life at an emergency pet shelter on the south side of Minot. The shelter is currently home to 450 or so dogs, cats and birds as well as one rabbit and one iguana. A group of HSUS volunteers – and many others – are caring for the animals.
For reference, Minot sits 300-some miles northwest of Fargo. I spent the better part of Thursday as well as a portion of Friday morning at the pet shelter. Nearly all of the animals there have owners who brought them to the shelter.
Before returning home [I would have stayed longer if family and other assignments weren't in the mix], I spent one hour photographing in just a few accessible areas in Minot. Travel in town remains a bit difficult due to road closures. I'm sharing a few photographs here.
The citizens of Minot – especially those directly impacted by the flood – have a long road ahead of them. They need a lot of resources, a lot of support and a lot of money. That much was obvious from my brief time in Magic City.
Here's to picking up the pieces. – Ann