News+Happenings

October 15th, 2010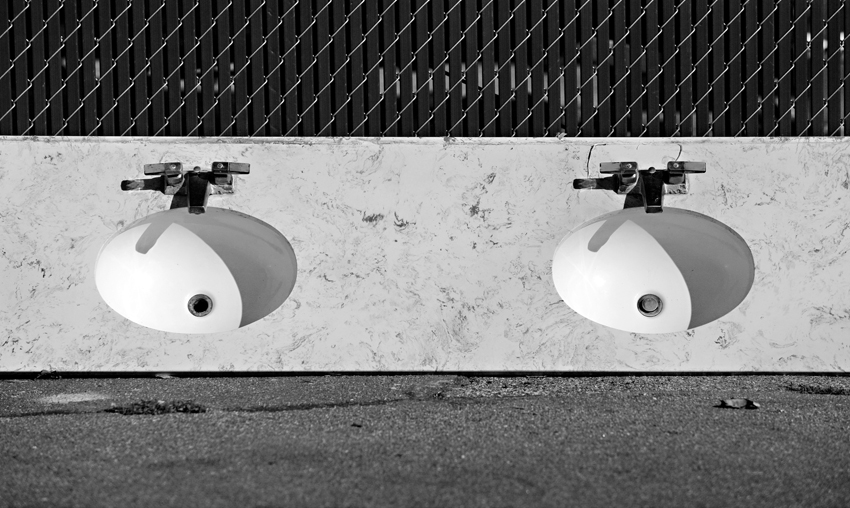 Good causes appear to be in abundance around Fargo-Moorhead lately.
Count me among the 80 or so creative types who have contributed work to the fifth annual Bras on Broadway, which raises money to support those fighting breast cancer. This year's event is set for Thursday, Oct. 21 at 7 p.m. at the fabulous Hotel Donaldson in downtown Fargo. Tickets are $65 per person and last I checked there were just 40 spots left [here's where you go online to get a ticket].
My contribution is a black and white photographed titled "You Make My Heart Sink" [pictured above]. I've been intending to contribute to Bras on Broadway in the past, but never seemed to get around to it. You see artists can't just donate any piece of art. What makes this event special is that everything [and I mean EVERYTHING] has a bra or breast theme.
I had a concept for a photograph that I wanted to create. Kind of an illustration that used old thermostat dial plates. The problem was I couldn't find the parts I needed. It didn't help that I put off working on the project until just a few days before it was due. Anyway, I had a plan B, but that photograph – which involved a uniquely-shaped carrot and a pink breast cancer awareness pin – didn't really work out either.
When I was running around town looking for old, used and/or cheap thermostat dials I stopped by the Habitat ReStore store in Moorhead. They often have fabulous finds and I was hoping to locate what I needed. Anyway, I noticed the old double sink in the parking lot at ReStore. Someone had probably dropped it off as a donation. I looked at it on my way in and then again on my way out. I kept staring at the sinks and wondered if they might do the trick. Figuring it couldn't hurt I photographed the sink and moved on with my errands.
I'm reasonably happy with the photograph and am grateful to a friend for coming up with an appropriate title. But, if anyone has a couple of old thermostat dials sitting around I'd be happy to take them off your hands. I have a feeling that next year's Bras on Broadway event will be here before we know it.
Happy Friday. Ann
P.S. Bras on Broadway raised more than $40,000 last year. Here's hoping people are feeling even more generous this year.