On Assignment

August 12th, 2011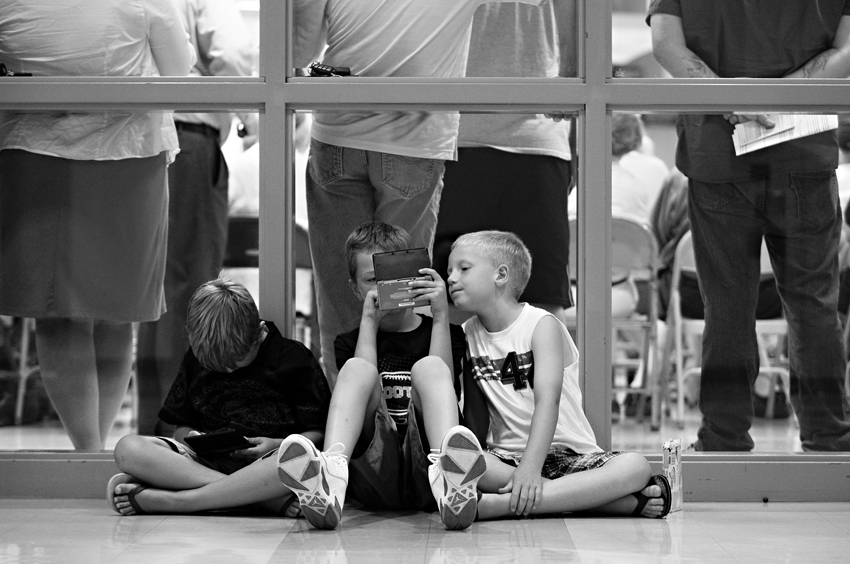 North Dakota Republican Rep. Rick Berg held his sixth town hall meeting in recent weeks. Last night's gathering, which attracted more than 100 folk, was at Longfellow Elementary School in north Fargo.
I stopped in for a bit. The meeting was – sort of – on the way to my office from another self assignment. I was curious to see how many people turned out and what they had to say [which was a lot and with strong opinion]. And, if I'm going to be honest with myself and you, I absolutely love photographing people in this community. It's something I wish I could do more often.
The lack of a market, media outlet and what feels to me to be a general lack of interest in photographs of everyday people from this part of the world bothers me. Yes, we can count on national coverage for each and every flood event, but the aftermath draws little attention. [Really, what is going on in Minot?!] Oh, and yes we can bank on a few articles about western North Dakota's oil boom and how we're all so much better off economically than the rest of the country. I'd ask forgiveness for my frustration, but I continue to miss some pieces of my former life as a newspaper photographer/reporter.
Anyway, my commitment to myself – and to you since you are still reading – is to pursue more self assignments on a consistent basis. I'm open to ideas and requests.
Now, back to the photographs from last night. Enjoy! – Ann