On Assignment

September 2nd, 2011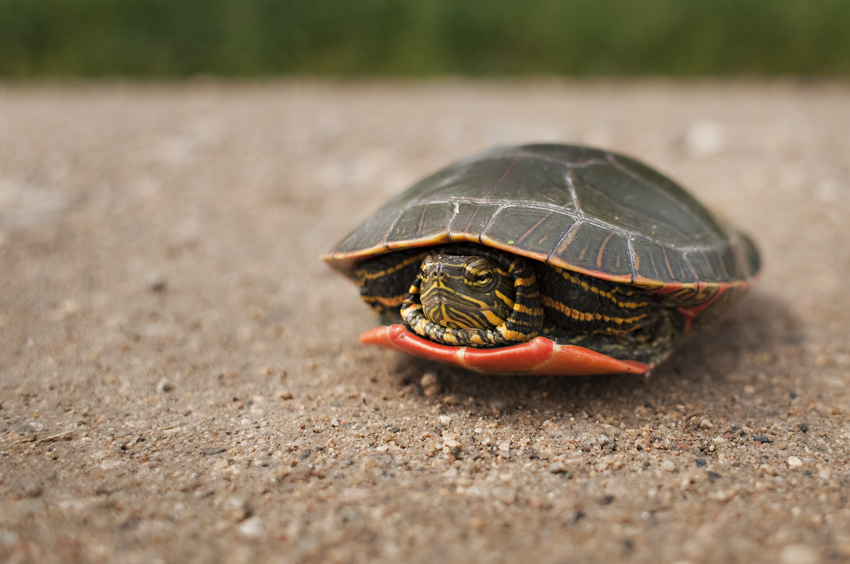 You just never know who [or what!] you are going to meet in rural Minnesota.
I was on my way back to Fargo from an assignment with Minnesota Public Radio News yesterday afternoon. Highway 10 was nearly in reach when I came upon a turtle in the middle of the road. He [or she] was squarely in the center of my path. I swerved a bit, thinking I bet that turtle is going to get hit if he [or she] isn't careful. I'm was trying to decide where to pull over to photograph said turtle when I came across another turtle. Seriously.
The road isn't a busy one; however, I had no desire to get hit by a truck just because I want to make a picture of a turtle. That said, I made a picture of the turtle. Isn't he [or she] nice?
Have a fabulous Labor Day weekend. – Ann