Making Pictures

August 20th, 2010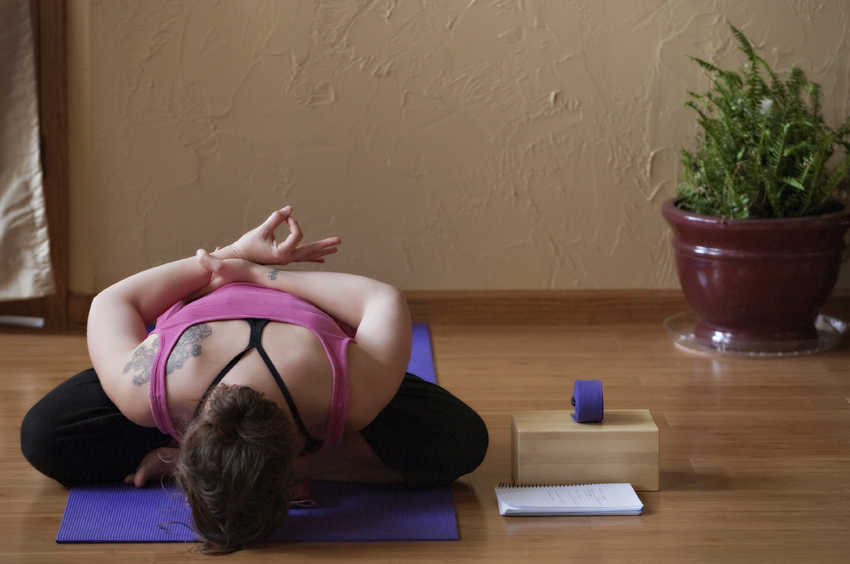 For the past several years I've been learning about yoga. While my body appreciates the movement that comes with a physical asana practice, my mind craves the stillness that comes during and after each class. I've come to appreciate the act of breathing and see breath as an accurate gauge of my mood, temperament and so many other things.
I'm a regular at Five Element: Yoga +Thai Massage here in Fargo, N.D., and really enjoyed a recent project that allowed me to create a series of new images for the studio and Juliet Trnka. We collaborated on a collection of yoga and massage photographs several years ago. That was before Juliet opened her current [and very beautiful] space. Many images from the previous project are featured on Five Element's website.
At the close of each class at Five Element we are always encouraged to offer thanks to someone or something. For me, it's a way to recognize that we are not alone and the world around us really isn't about us. Juliet has taken this same principle and applied it through a gratitude page on her website. It is an ongoing list of objects, experiences and people for which she is grateful. The endeavor seems worthwhile to me.
I give thanks for: My husband, Wade, and our son, little M., a healthy body and open heart, the seasons, bare feet, Tuesday night yoga classes and my yoga friends, compassion, people who do the right thing simply because it is the right thing, hugs, kisses and snuggles from little M., coffee and more coffee, photography and my ability to see and create images, granola and veggies from Red Goose Gardens, libraries and parks, garage sales, popcorn made on the stovetop, a walk around the block, the Moosewood Cookbook, downtown Fargo, the Lemonade Book Club and all of its past, current and future members, $5 flower bouquets at Shotwell's on Fridays, our neighbors who are both kind and quiet, coconut oil, my colleagues at The Space and Milestones Photography, sleeping in past 7 a.m., Dakota Montessori School, time to explore and learn, road trips!, my in-laws who adore their grandson and help fill in the gaps, public radio and editorial assignments for Minnesota Public Radio, wood floors, new projects and clients, beautiful light and interesting shadows, the past and adventures yet to come.
What are you thankful for?