Weddings+Celebrations

January 12th, 2011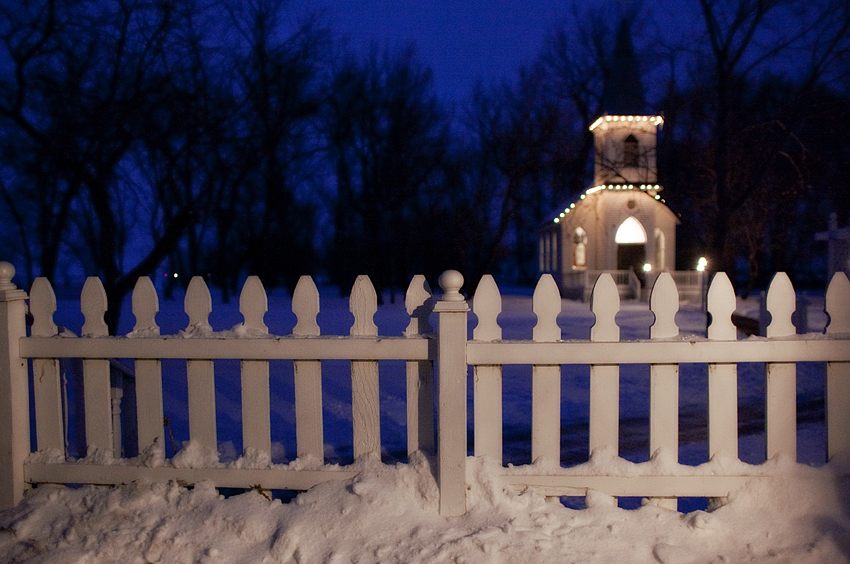 My last wedding of 2010 was extra special for at least three reasons: location, timing and size.
Alex and Mike were married on a chilly, but clear December evening at A Friend's House in Kragnes, Minn., which is a few miles north of Moorhead. A tiny chapel located on the grounds of A Friend's House – formerly The White House – is where my husband and I were married on a stormy June evening. Over the years I've photographed heaps of weddings in Fargo-Moorhead and the surrounding region. However, I hadn't been back to the chapel in Kragnes since my own wedding day. Call me sentimential, but the moment I walked into the chapel a rush of good memories flooded back.
It's probably no surprise that folks around here tend to marry during the warmer months. Winter weddings – especially those held in the evening like Alex and Mike's celebration – can be more challenging to photograph because of the cold and darkness. I welcome a good challenge.
Lastly, it's always a treat to be invited to document a couple's special day. That's even more the case when a couple's plan and vision are a good match for me and my services. Last spring as I was shaping my business plan I made a decision to offer wedding photography services only to couples planning small and intimate weddings. There were [and are] a number of reasons for that decision, which I can elaborate on in a future journal entry. At the time, I wasn't sure how that choice would play out. So, I was thrilled to work with several couples in 2010 – including Alex and Mike – whose weddings were a perfect fit.
Enough of my ramblings, let's get to the photographs!
Warmest congratulations to the couple and their beautiful family. -Ann