Musings

July 17th, 2013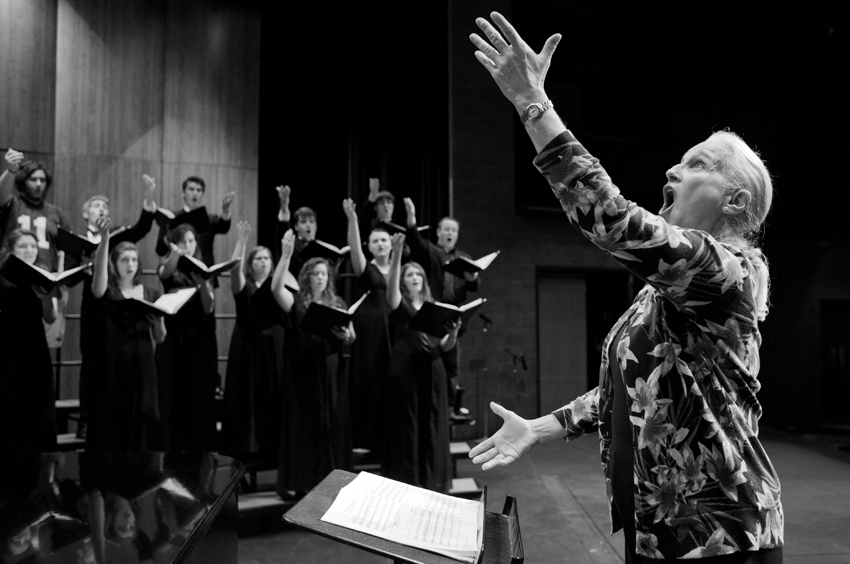 According to most marketing pundits, the very best choice an independent photojournalist [i.e. self-employed/full-time freelancer/small business owner and often former newspaper staffer] can make is to specialize. And, they say, the more specialized the better.
In this market, there isn't supposed to be room for the well-rounded, experienced photojournalist. More than four years into my journey of self-employment/full-time freelancing/business ownership I continue to struggle with industry definitions, implementing standard marketing practices [like regular blogging!] and crafting a concise two-minute elevator speech. Yet, I'm fortunate to work with a growing number of organizations that place value on documentary photographs that capture real people in real time.
Here are a few more items of news to share.
> In early May, I spent three days photographing the Choral Music of the Americas, an international symposium, for North Dakota State University's Division of Fine Arts at the main campus in Fargo, N.D. The photograph above was made during a Sunday morning rehearsal and features the delightful and expressive choral conductor Maria Guinand. It was a treat to soak in the music as well as the presentations of choral professionals who are clearly passionate about their work.
> A few weeks later, Fargo Public Schools invited me to photograph at one of its elementary schools and also during a city-wide middle school track meet. I worked with FPS' communications team several years ago to create an updated image archive and enjoyed continuing the project. Several of my photographs are featured in the district's strategic plan, which was recently published, and one of my images will appear in an upcoming advertisement.
> The most recent issue of "Concordia Magazine," a semi-annual publication produced by Concordia College in Moorhead, Minn., features 10 of my photographs taken at the newly renovated Grant Center. The center is home to the Offutt School of Business, which opened in early 2013. My assignment was to document daily life inside the building and the sense of community that exists there.
As an aside, it wasn't until I was pulling this entry together that I realized all three of these assignments were for educational organizations. Maybe I should specialize in educational photography?!
Anyway, if you didn't get a chance to read Part A of the ongoing update efforts, feel free to check it out here. Thanks for looking. – Ann