On Assignment

April 14th, 2011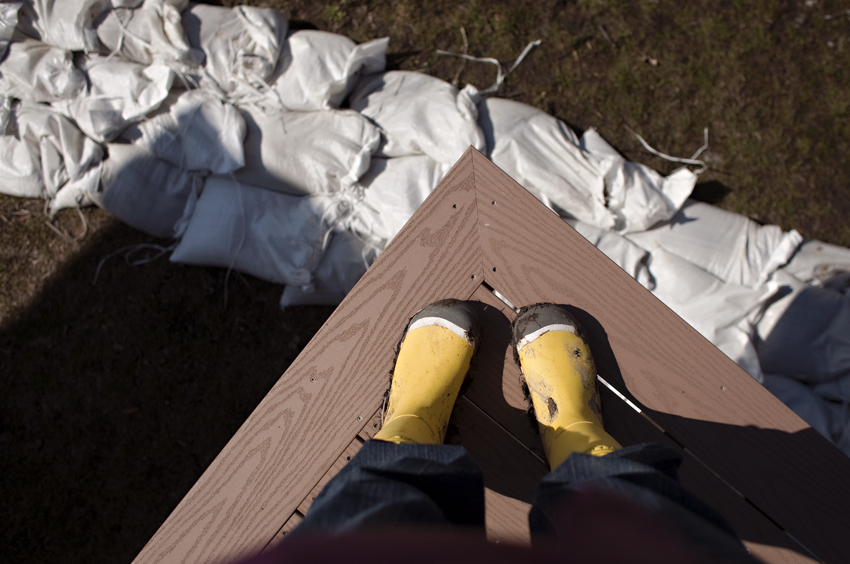 I've spent much of the past 10 days photographing flooding and flood-related activities in and around the Red River Valley. It's been a busy, busy time. My new yellow wellies [pictured above] were an important addition to my flood kit.
River levels in Fargo-Moorhead are steadily dropping now and life is returning to normal around the river. Many of my photographs have been – and are still being – published online with Minnesota Public Radio and Minnesota Public Radio News. When life permits, I'll share a sample of flood-related photographs and some of the stories behind them.
In the meantime, feel free to check out this selection of aerials, which were photographed a couple of days ago.
Best, Ann