On Assignment

December 20th, 2011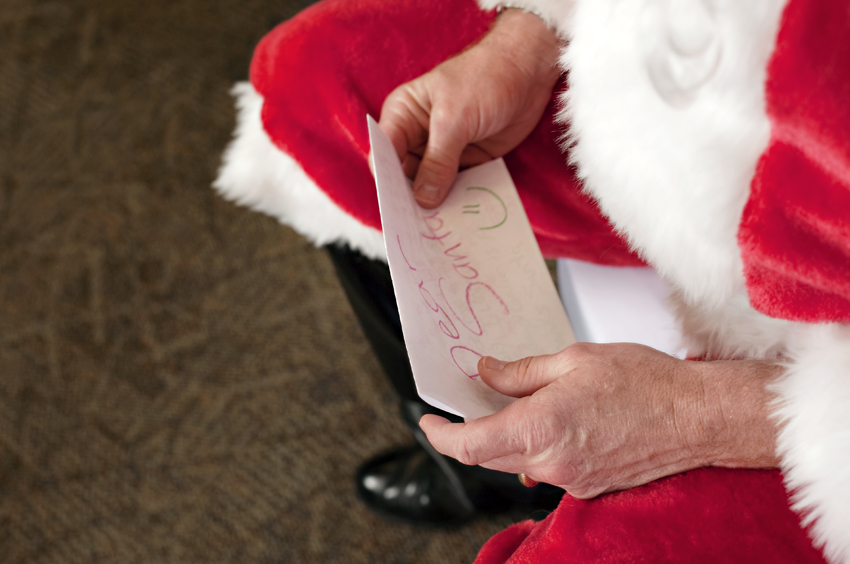 I recently spent a couple of hours [three to be exact] in the company of a Santa Claus. Fortunately, he was a kind man and quite genuine in his Santa duties. My official task was to photograph said Santa with anyone who wanted to have his or her picture taken with Jolly Old St. Nicholas. Fortunately, most of said people were over the age of 18. While editing a couple thousand images [2,030 to be exact], I considered the Santa experience and jotted down a couple of lessons [eight to be exact].
1] You are never too old to ask for a pony, puppy or peace on Earth.
2] Cover your knees. The importance of a good-fitting suit [or other attire] cannot be overstated.
3] Don't be afraid to ask a friend [or friends] to come along. Life isn't as scary with your BFF along for the ride.
4] Make wishes big and small.
5] If someone doesn't want to talk to you, sit next to you or have a photograph taken with you, don't take it personally.
6] Embrace new friends, but also remember to hug the old ones.
7] Be patient. Not everything can happen all at once.
8] Be goofy. If Santa can walk around in a funny red suit with fluffy white trim, well, you get the idea… .
I'm certain many more lessons could be added to this list, but Christmas is fast approaching and there is still work to be done.
Happy holidays to you and those you love. – Ann