Birth+Maternity

August 5th, 2010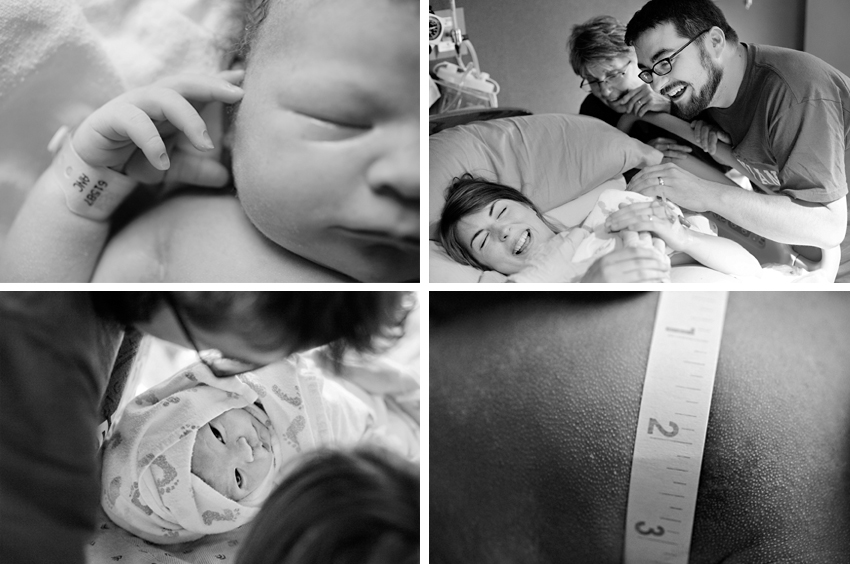 Edith "Edie" Cecelia was born at 1:33 p.m. one year ago today in Fargo, N.D., at MeritCare [now Sanford Health]. I was honored to attend and photograph her arrival. Edie's parents are Britta and Kris. Here's wishing all of you a very happy day!
Birth photography is fairly new to me. My first experience came in June 2005. As a photojournalist with The Forum of Fargo-Moorhead, I spent nearly 18 hours at MeritCare photographing first-time parents Dayna and Randy Olson and certified doula JoEllen Smith. It was a powerful and humbling experience. [The resulting picture package about the role of doulas during childbirth – "A Labor Of Love" – was recognized with a North Dakota Newspaper Association award.]
Later, after my son was born, I became increasingly interested in photographing childbirth. There is nothing quite like creating images that tell the story of a child's arrival. It is technically and logistically challenging. But more than that, I enjoy being trusted and welcomed into a private space for a once-in-a-lifetime event that results in beautiful photographs. Birth photography is incredibly satisfying on both a personal and professional basis.
Thanks again Britta and Kris for allowing me to be part of your special day.
P.S. You can see more photos of Edie's birth and her beautiful family online at The TrygKerz Chronicles.