On Assignment

October 4th, 2010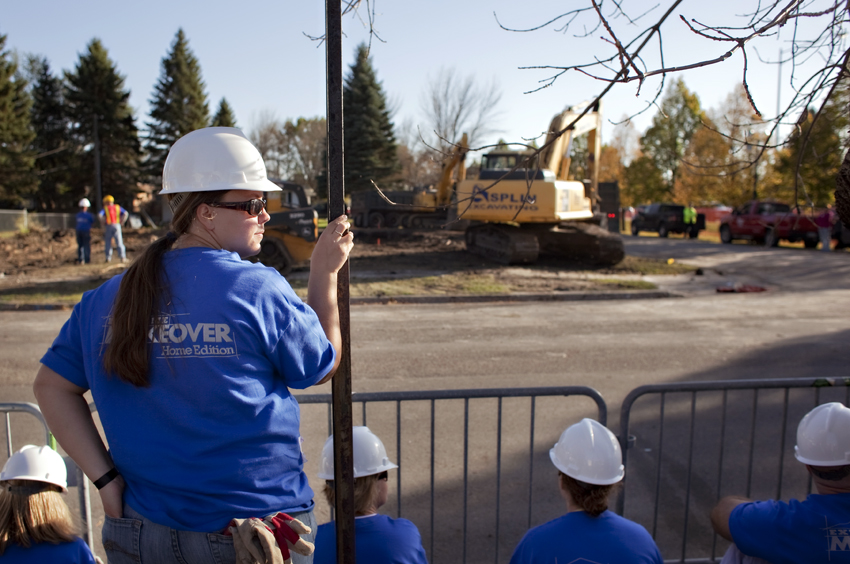 Work is underway to create a fabulous new home for a deserving family in Moorhead, Minn. It's an Extreme Makeover: Home Edition project that wouldn't be possible without the builder – Heritage Homes – or thousands of volunteers and related donations. It's a huge community project and one I'm photographing as much as life allows.
I've not had the good fortune to meet Bill and Adair Grommesh or their kids, Garrett and Peighton. The family certainly has an inspirational story, which you can read about here.
Maybe it goes without saying, but there is something about people who live in the Upper Midwest. They love to come together – to fight floods, to build homes, to unite and to eat. It doesn't really matter what the cause.
Anyway, I made it to the build site late Monday afternoon. The family's original home was moved earlier in the day. Heavy machinery and people who know how to use it seemed very, very busy at work. There appeared to be a lot of dirt to move. For regular folk, things were a touch on the quiet side. I'm sure that won't last long.
More photographs of the project are being posted here on a regular basis. Also, my colleague and occasional collaborator Sarah McCurdy is writing about the project on her blog.
More soon. Ann