On Assignment

July 14th, 2011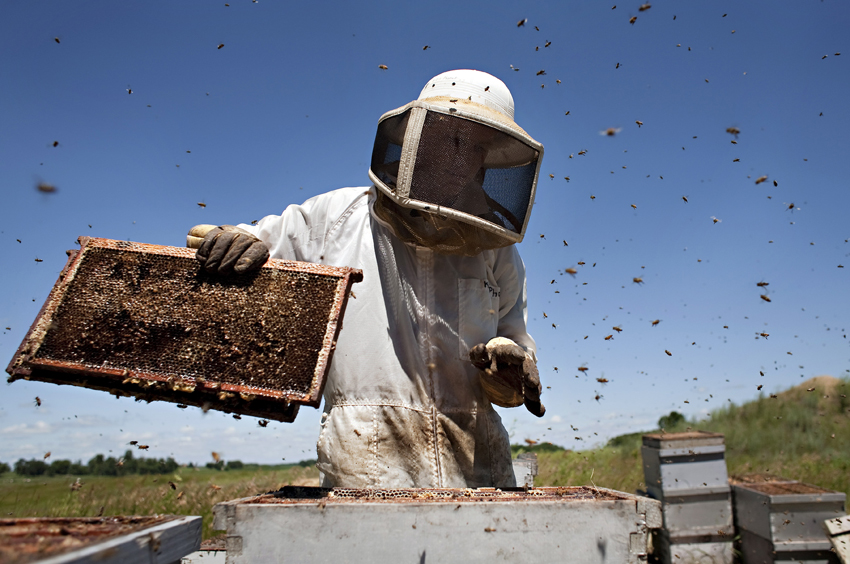 A recent assignment with Minnesota Public Radio News called for photographs of honey bees and beekeepers. Now, I like honey and I generally believe bees do important work in our ecosystem. However, I wasn't too sure about the part of the assignment that would require me to be in such close proximity to so many bees. If you've never photographed bees from inside the confines of coveralls, which are taped at your wrists to rubber gloves and at your ankles to hiking boot, and a wide-brimmed hat with veil and netting, it's an interesting experience.
More photographs from the assignment are featured online here. Also, the audio and written versions of "Hive Health: Beekeepers closely watch population, productivity" are online here.
Enjoy! – Ann
P.S. In case you were wondering, I was stung once during the outing with the beekeepers.