Portraits

September 26th, 2011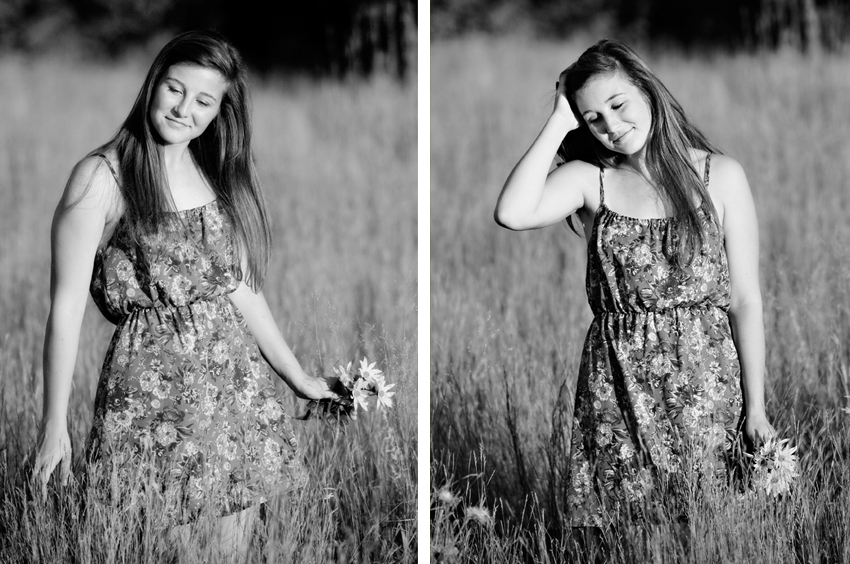 It's funny how connections work. You meet Person A who knows Person B and suddenly you are having coffee with Person C and photographing Person D's wedding. Oh, and Person E, who went to high school with Person A, needs photography services for her marketing materials.
A more visually interesting example would be McKenna [pictured above and below] who just happens to be the BFF [that's best friend forever] of Callie, who I photographed a couple months back. You can see Callie's photographs and learn more about her portrait session here.
I'm pretty sure McKenna and I wouldn't have met if I wouldn't have already photographed Callie. McKenna was admittedly putting off having her senior pictures created. She liked Callie's photographs and what Callie had to say about the experience. So, we connected and spent a lovely evening with spectacular light at a nature center near Buffalo River State Park. What made the session extra fun was having Callie [pictured with McKenna below] help out.
I don't know about you, but I'll take a referral over an advertisement in the yellow pages [or seemingly random Google search] any day. – Ann
P.S. Yes, McKenna is holding a snake in one of the photographs. She assured us that it was a common and very harmless Gardner snake.