On Assignment

March 26th, 2013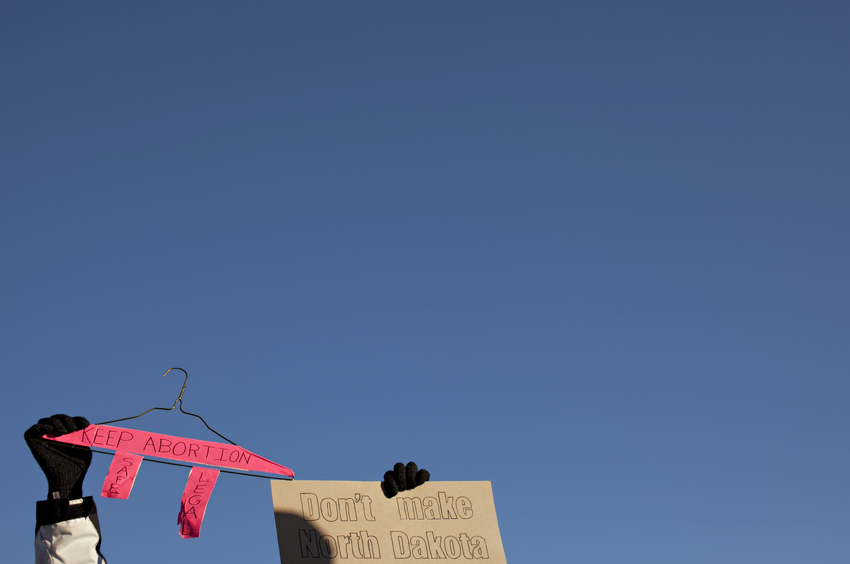 First, the facts. Rallies organized by the recently formed Stand Up for Women North Dakota were held in Fargo, Grand Forks, Bismarck and Minot yesterday. Hundreds turned out to urge Gov. Jack Dalrymple to veto legislation aimed at limiting or banning abortion. Today, the governor signed three bills, setting the stage for legal battles, more rallies and a lot more. Fargo is home to the state's lone abortion provider.
Second, the obvious. Abortion ranks as one of the most contentious issues in the nation.
Third, the disclaimer. I attended yesterday's rally as an independent photojournalist who frequently documents organized events and general happenings in the Red River Valley. I present these photographs as a record of events. My guess is future rallies and counter rallies will be held. I will also photograph those gatherings as life permits.
Thanks for looking. – Ann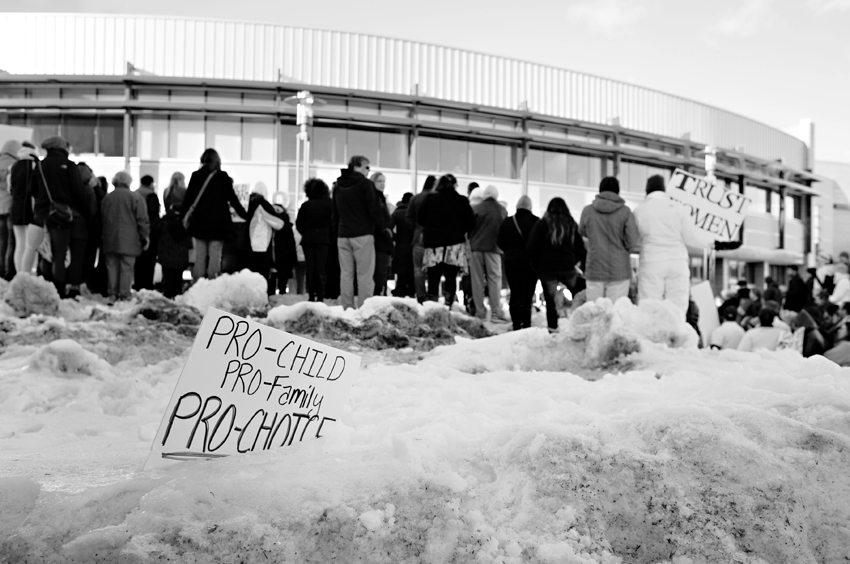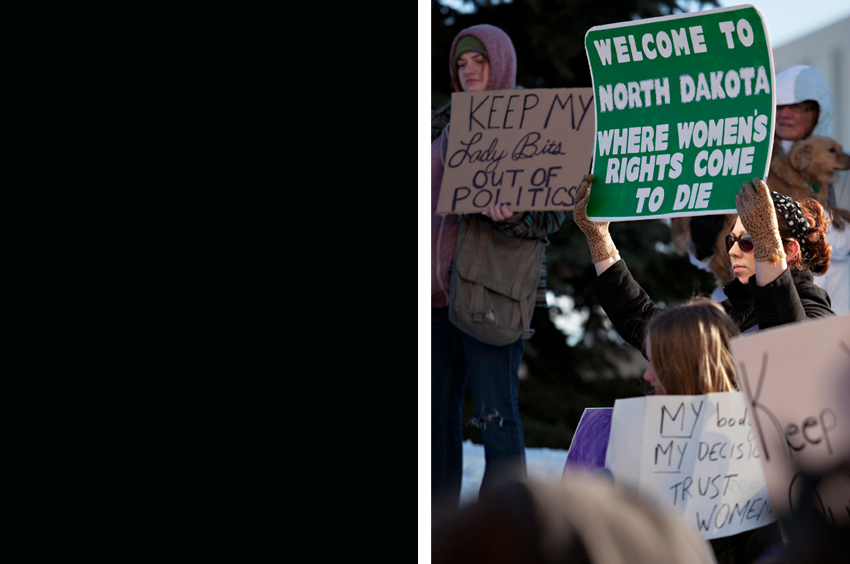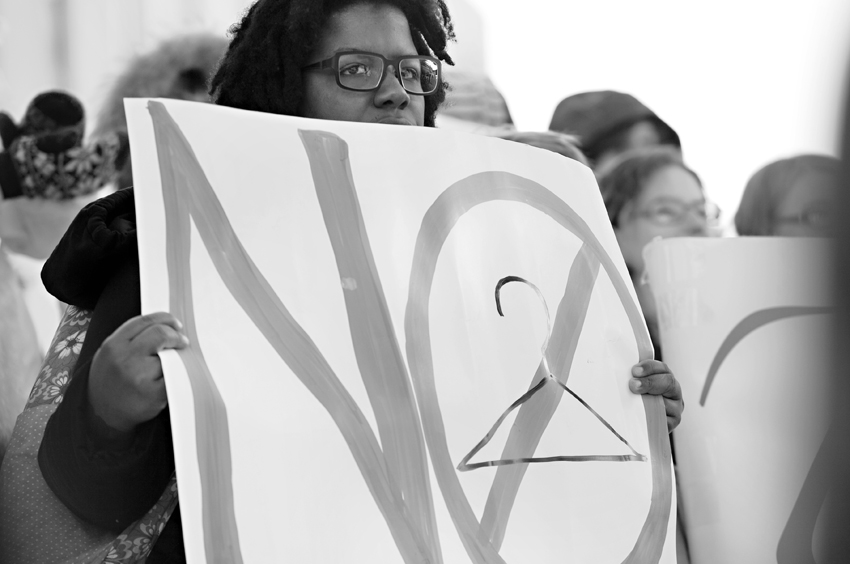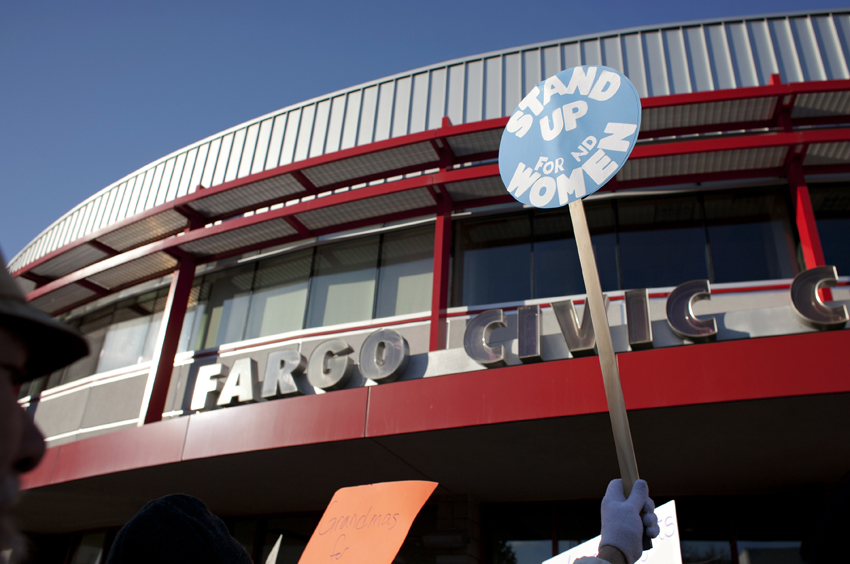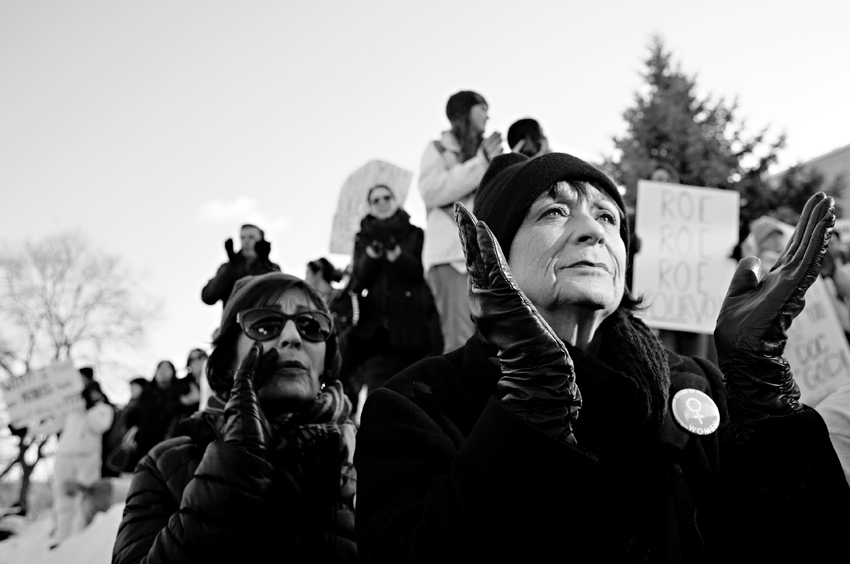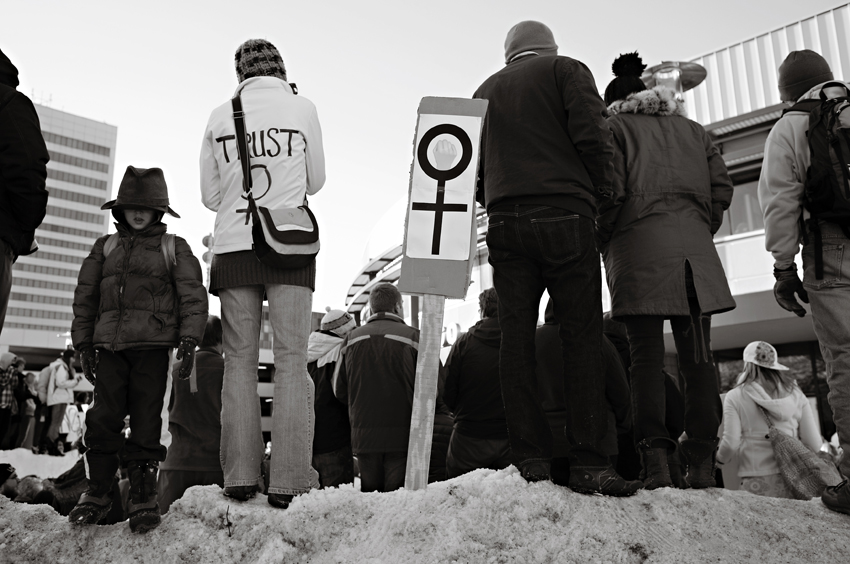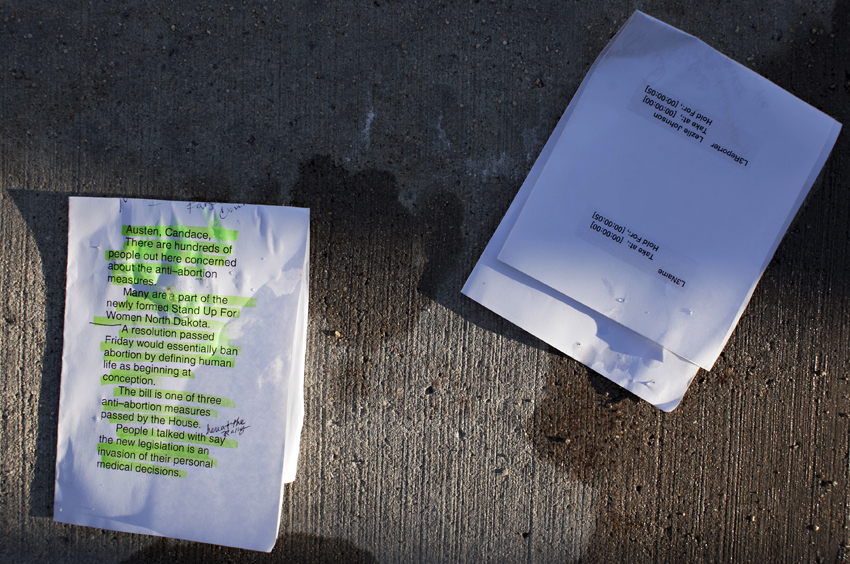 Leave a Reply