Personal

February 10th, 2012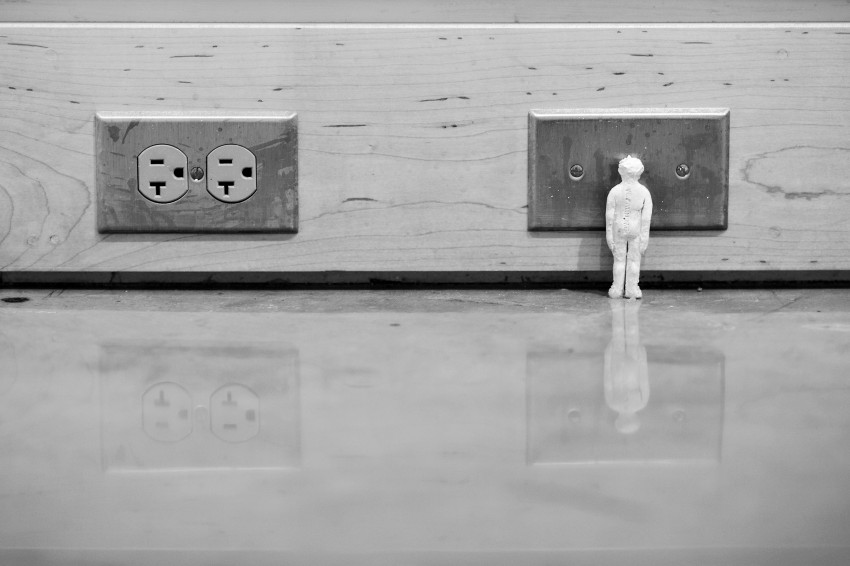 Kid Quest has come to mean two specific things in our family. For me [a photographer, artist and creative entrepreneur], it's an excuse to bring our 6-year-old son to the Plains Art Museum to create and consider art. For Young M. [a football fan, Star Wars aficionado and typical 6-year-old kid], it's a chance to play with an assortment of toys in the second floor lounge. Our practice has always been to complete the art project first and then retreat to the lounge.
That was before we learned about vermin and were encouraged – as part of our Kid Quest experience – to look for them. These 4-inch tall ceramic figures are scattered around the museum in all sorts of places. They are awkward and charming at the same time. Artist Jamie Burmeister has hundreds of vermin installed at museums and public spaces around the world.
As soon as we learned about vermin, Young M. was on the hunt. Finding and counting vermin soon became a shared mission. We hit galleries on all three levels. We checked hallways and stairways. We rode the elevator. We learned to look here, there and everywhere. We counted and re-counted. We offered encouragement to others who were also looking for vermin. We thought we had them all and then found a few more.
Our final tally came in at 336 or maybe it was 339. Regardless of our numbers or how many vermin are actually installed at the museum, we both considered our adventure a resounding success. And, that's what made last Saturday our most favorite Kid Quest to date.
Have a great weekend. – Ann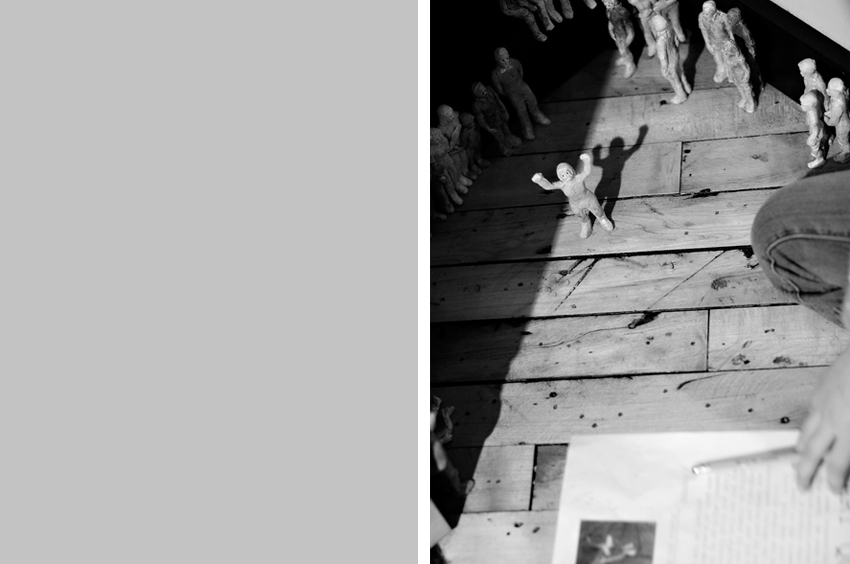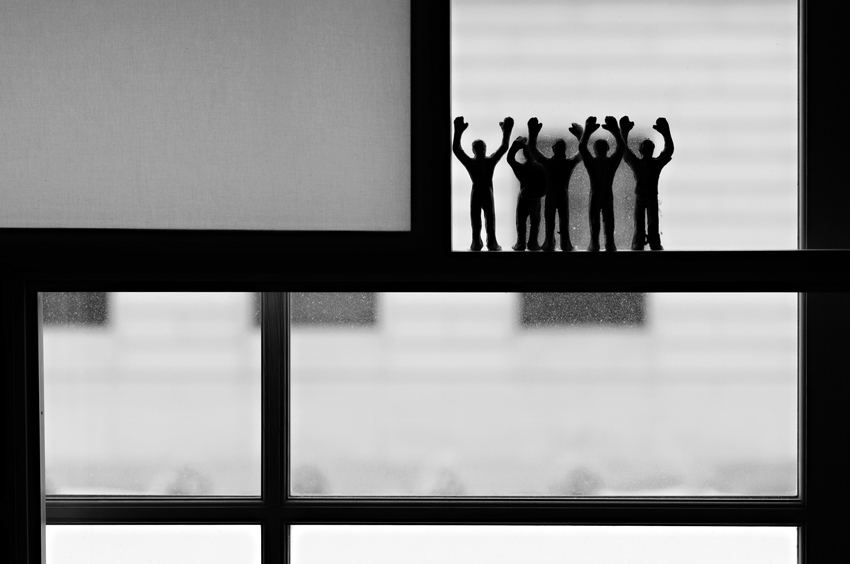 One comment on "
A Quest For Vermin At The Plains Art Museum

"
Pingback: Photographs by Fargo photojournalist at the Plains Art Museum | Visual Storyteller Ann Arbor Miller l Editorial, education, commercial, wedding and birth photography l Fargo, North Dakota and Moorhead, Minnesota
Leave a Reply