News+Happenings

May 16th, 2011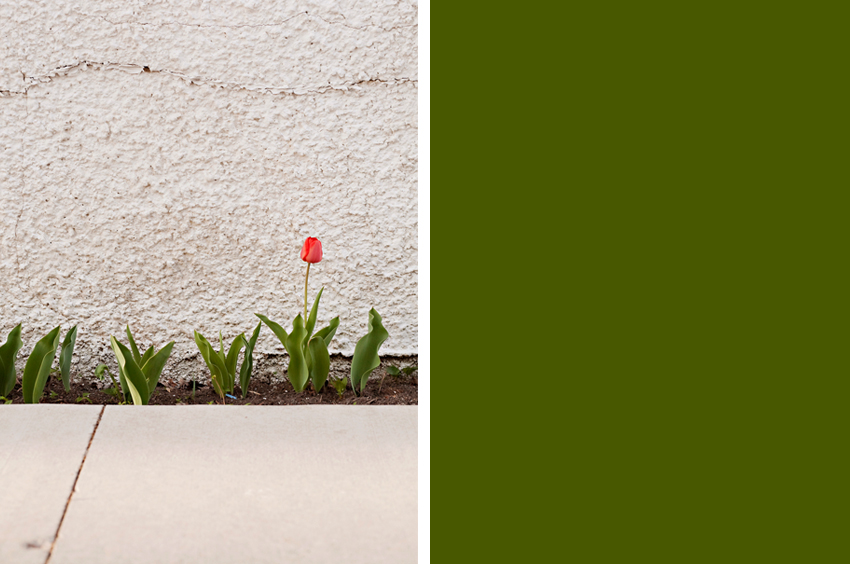 A strip of earth rests between our driveway and my neighbor's home. Each spring this bit of earth gives way to a row of tulips. Each summer colorful annuals fill the narrow void. Autumn brings fallen leaves. Winter's snow, of course, creates a white blanket. "Kathy's Tulips" celebrates the earth's ability to produce in small spaces.
I submitted a variation of the above photograph printed on canvas for "Earth, Air, Fire, Water" – the theme of this year's A Woman's Perspective exhibit. Excerpts from the exhibit remain on display through May 21. A public reception is set for this Thursday [April 19] from 4 to 6 p.m. at Nichole's Fine Pastry in downtown Fargo. Go for the art. Go for the food. Go for the adventure. [To view "Kathy's Tulips" you will need to visit the women's loo. Seriously.]
"Kathy's Tulips" also documents a scene that has greeted me – in one form or another – for the better part of eight years. Our family has enjoyed a great house in a fabulous neighborhood with amazing neighbors. However, we've decided to make a change and will relocate to a new home in Fargo's Clara Barton neighborhood in the very near future. I'm excited to have more space and three toilets as well as a dedicated creative space at home.
Here's to new adventures! – Ann
Leave a Reply