On Assignment

March 29th, 2011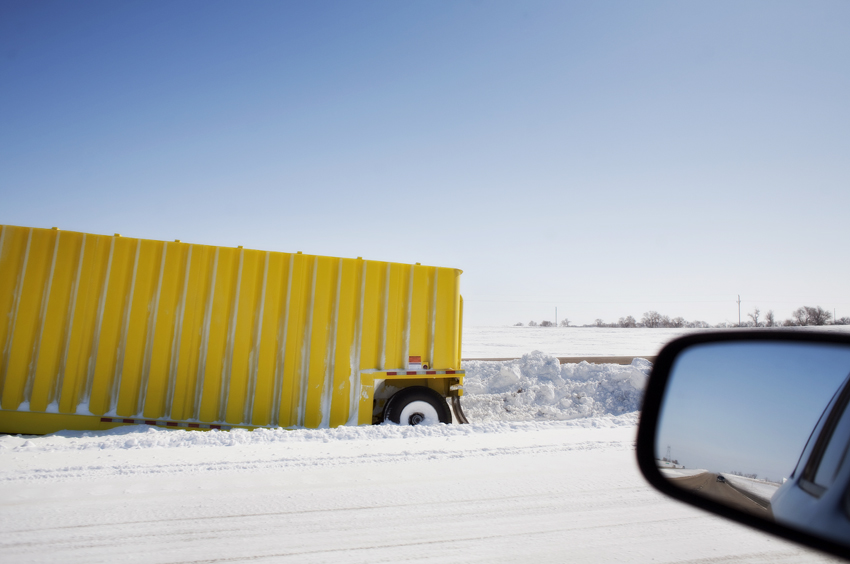 I spent much of last week – more than planned – in Western North Dakota on assignment for an editorial project. Thanks to a blizzard and poor road conditions my time in and around New Town, N.D., was extended a bit.
Normally, I welcome whatever Mother Nature offers. Fog can be fun to photograph. Rain brings out umbrellas. You get the idea. However, this particular weather system really was a problem. Highways throughout the state closed. Travel – at least in my location – was very dangerous. Everything – and I mean everything – I had lined up over two days was either cancelled or postponed. There wasn't much I could do with my rental car trapped in a hotel parking lot. Even if I could have gotten my car out, I don't think I would have made it very far.
As with all things, the storm passed, the roads re-opened and pictures were created. Driving home Thursday I kept two cameras within easy reach. The photograph above is a grab shot along Highway 83 between Minot and Bismarck. I came across it while editing this morning. Consider it a gentle reminder that winter continues on in North Dakota.
Enjoy! Ann