Birth+Maternity

January 25th, 2011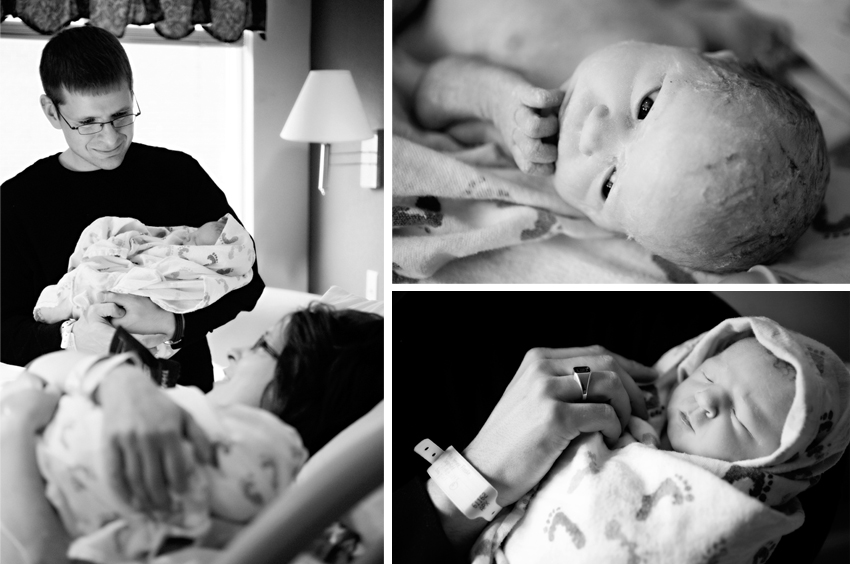 It's hard to believe an entire year has passed since the birth of Claire and Elise. I've had the pleasure of photographing the girls frequently over the past year and thought it would be fun to share a few photographs from their arrival.
I remember struggling to get to and into the hospital [there was a proper North Dakota blizzard going on]. I remember the warmth and calmness inside the hospital room. I remember feeling an overwhelming sense of joy and relief as first Claire and then Elise were born. I remember the exact moment parents Erin and Dean agreed on the girls' names [photo upper left].
To Claire and Elise, I wish you both a happy birthday. To Erin and Dean, thank you for allowing me to photograph your family again and again.
Enjoy! Ann
P.S. If you are interested in learning more about birth photography, feel free to get in touch. Also, if you are interested in reading about how I got into birth photography [or if you just like photos of newborns and their happy parents], feel free to read this previous journal entry.
2 comments on "
Happy 1st Birthday: Claire and Elise

"
Leave a Reply