Making Pictures

November 23rd, 2010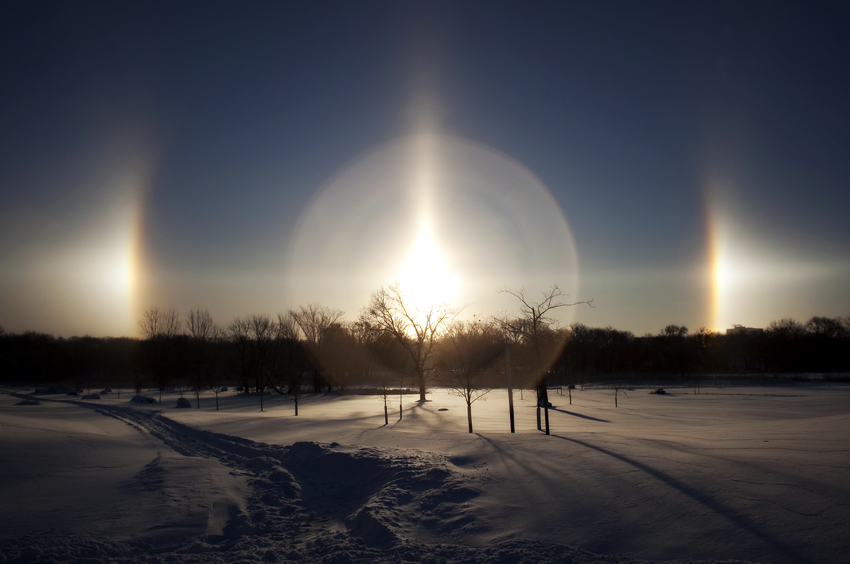 A blanket of snow descended on the Red River Valley yesterday. Fargo-Moorhead was smack in the middle of the storm, which produced 12 inches of white fluffy stuff. The flakes were large and plentiful, but the skies dull and flat.
One of the lessons I've learned is that the morning after a good snowfall is usually delightful for photographs. This is particularly true if the skies are clear.
In an ideal world, I would head out early – before the sun has risen – and walk the streets of my neighborhood. I would be properly bundled to keep the chill at bay. I would have an open schedule with no place to be at any particular time. This morning served as yet another reminder that the ideal – while nice in theory – is not real.
From my kitchen window, I caught a glimpse of a brilliant orange sky in the distance. A fabulous sunrise over fresh snow was in the makings. A quick facebook check revealed not only an amazing sunrise, but reports of sundogs – which are caused by sunlight refracting through airborne ice crystals when it is really, really cold.
I wanted to be outside making pictures, but that wasn't possible at the moment. Our 5-year-old son needed another round of breakfast and we were nowhere near ready to leave the house for the day.
So, I kept an eye on the sky and decided we would take the long way to preschool today. It wasn't ideal by any means, but I did figure out a way to make a few pictures and be a mom at the same time. Little M. was late for school, but I figured his teachers wouldn't mind. It's not everyday you get to chase sundogs.
Enjoy! Ann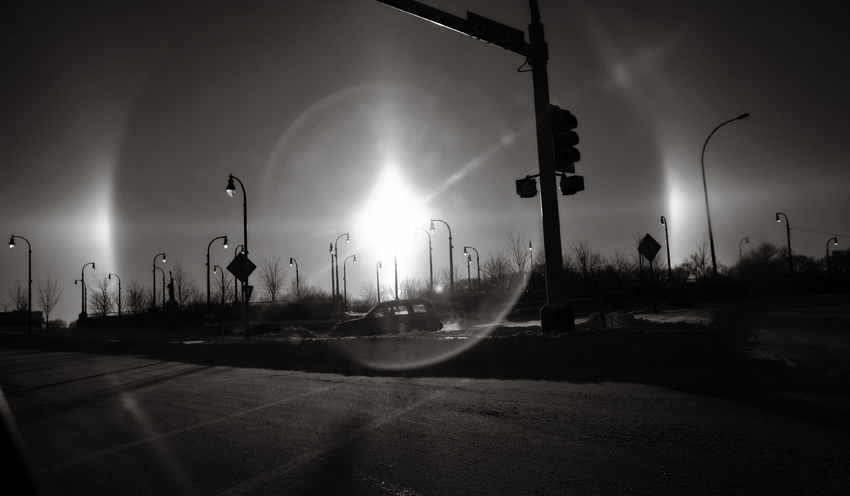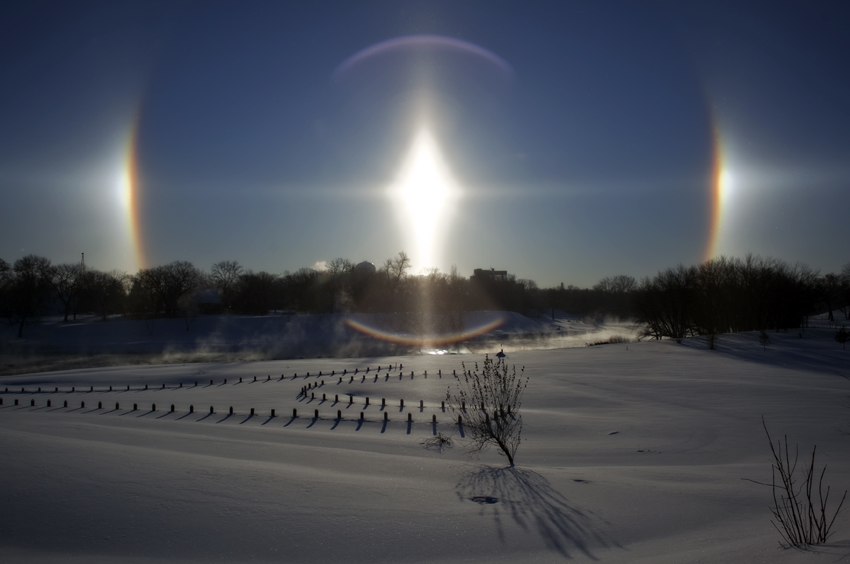 5 comments on "
Winter's Arrival Or Going To The Sundogs

"
Leave a Reply