Making Pictures

August 25th, 2010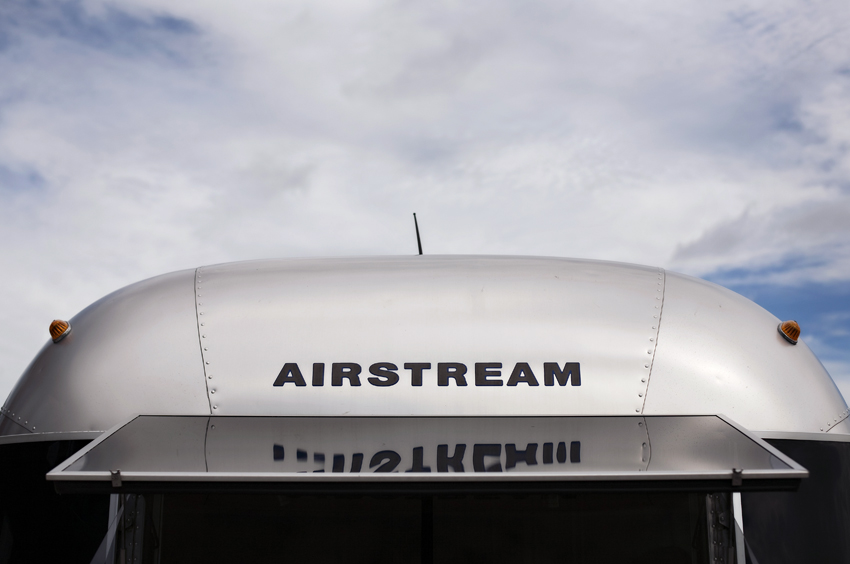 Airstream trailers are beautiful creations. The exterior shell appears to be a union of graceful line and simple form.
My admiration of the mighty Airstream was realized 15 or so years ago in Whitefish, Mont. A dear friend had the privilege of calling an Airstream home for a summer on Whitefish Lake. The location was lovely. The accommodations were free and part of her compensation package for serving as the campground host. I remember feeling a little envious of the temporary abode – at least until the propane line began to leak and daytime temperatures climbed into the 80s in August.
On a recent photo walk around downtown Fargo, N.D., a colleague and I happened upon the Airstream of all Airstreams. The trailer looks like a regular Airstream on the outside, but the inside is outfitted with a recording studio. This Airstream is the StoryCorps MobileBooth and it is parked outside the Fargo Public Library.
StoryCorps – if you didn't already know – seeks to provide Americans with an opportunity to record, share and preserve stories. It's a fabulous oral history project. Participants interview a family member, friend, mentor or other individual and receive a CD of the recording. Participation is free and conversations are also preserved at the Library of Congress. Select conversations are also broadcast on National Public Radio each week.
StoryCorps is a nonprofit organization and since 2003 has collected and archived more than 30,000 interviews from more than 60,000 participants, according to the group's website. I appreciate the following comment from StoryCorps founder Dave Isay, "By listening closely to one another, we can help illuminate the true character of this nation reminding us all just how precious each day can be and how truly great it is to be alive."
The StoryCorps' MobileBooth is scheduled to remain in Fargo until Sept. 4. To make a reservation, call [800] 850-4406.
P.S. My friend Mo says it makes a delightful date night event.
One comment on "
The Airsteam Beauty Or StoryCorps On Wheels

"
Leave a Reply