Portraits

August 13th, 2010
A recent Sunday morning portrait session appeared to have everything going for it: two cute kids, a good location and no time constraints.
Ahead of time, I'd asked the boys' mother about her intentions and ideal outcomes.
"My #1 goal is to capture what the boys looked like at 6 and 2 years old and how they interact with each other," mom Kirsten wrote to me on facebook. "They love each other so much and I want pictures that show that."
Perfect. I'm naturally drawn to photographing people interacting and responding to each other. Pictures that show relationships are more interesting. Plus, knowing what the family hoped to achieve put me in a position to create images that complimented their goals.
Enter reality.
It was HOT and muggy and humid. The mosquitoes were so bad that dad Travis went to the store in search of bug spray. While little Reid was amenable and easily occupied, his older brother Davis was just plain grumpy. Did I mention it was unbearably hot?!
One lesson photojournalism has taught me is that photographers cannot always wait for the ideal situation, the perfect subject or better light. I have to be creative and figure out a way to make the best of any situation. Even if it means flipping a couple of kids upside down!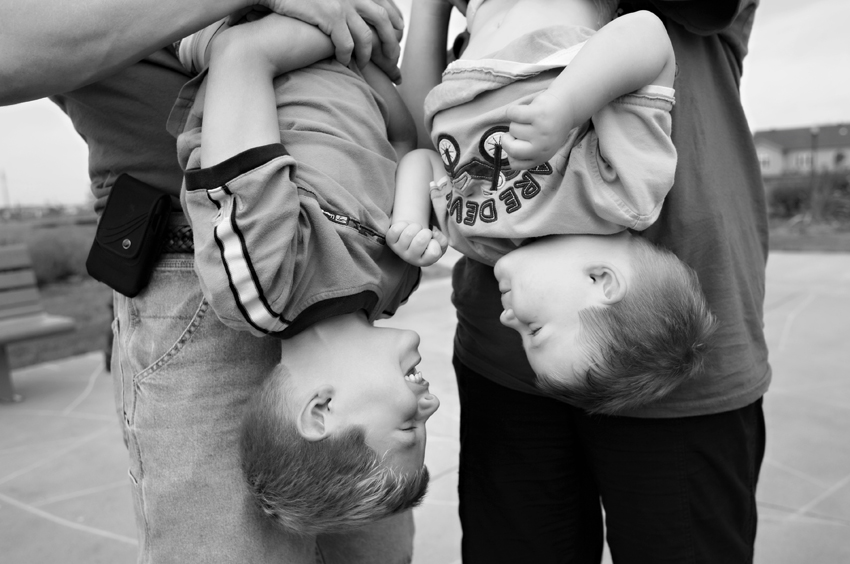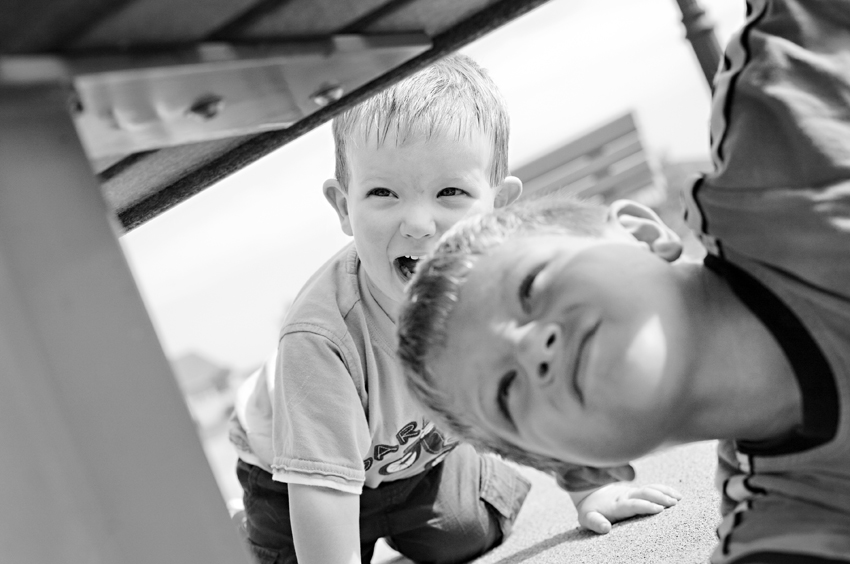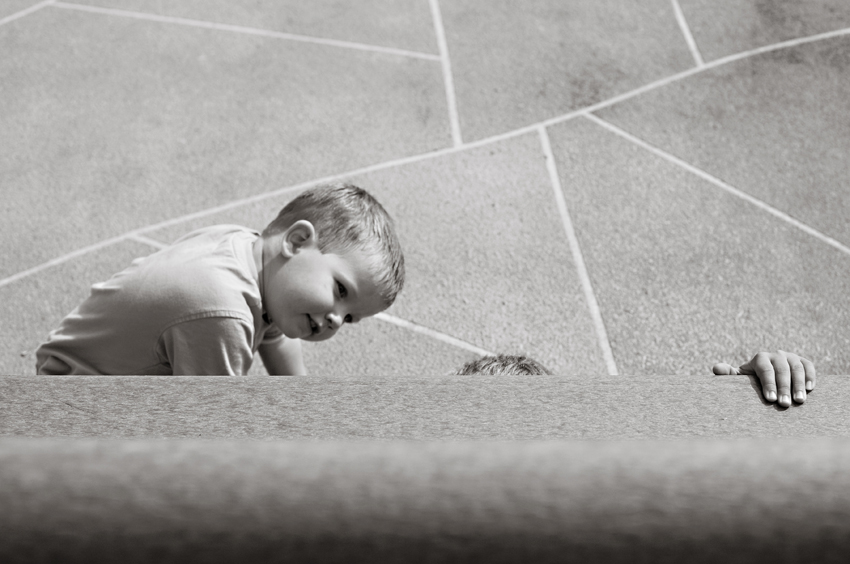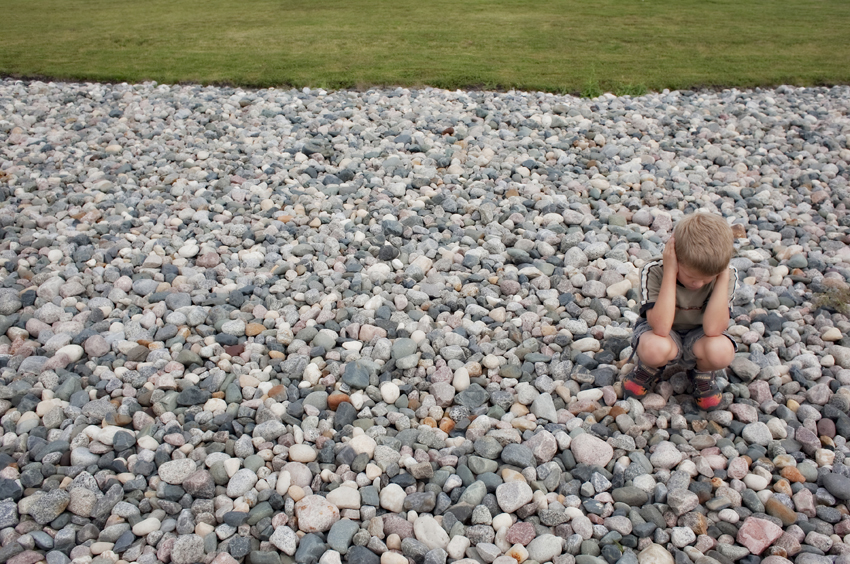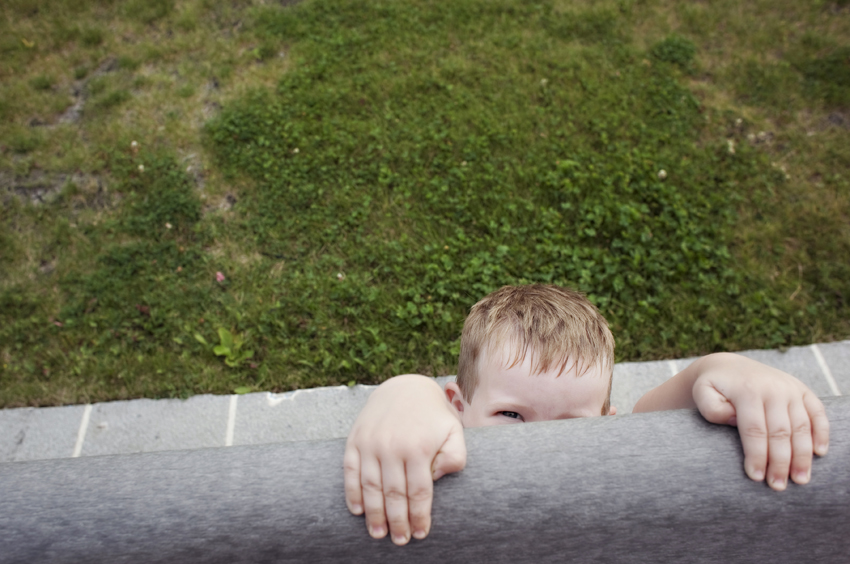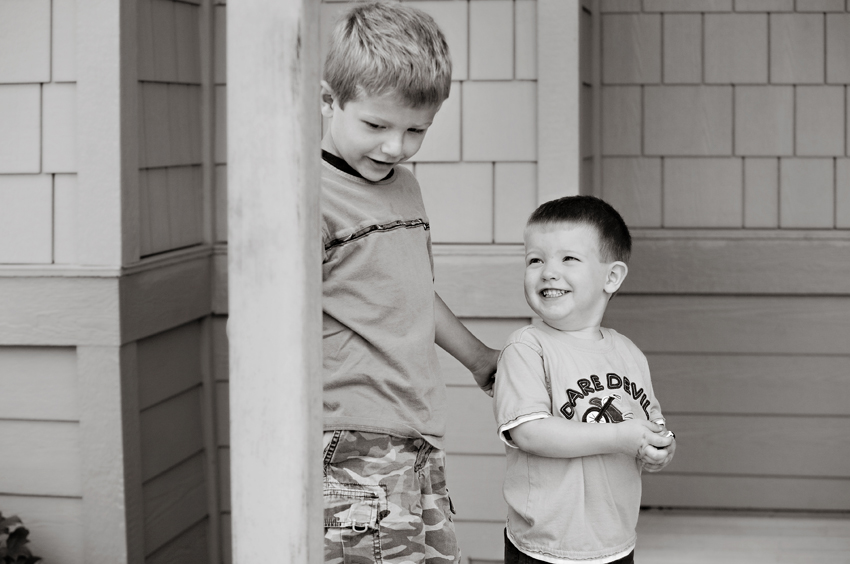 One comment on "
The [Not So] Perfect Photo Session

"
Leave a Reply