Making Pictures

July 30th, 2010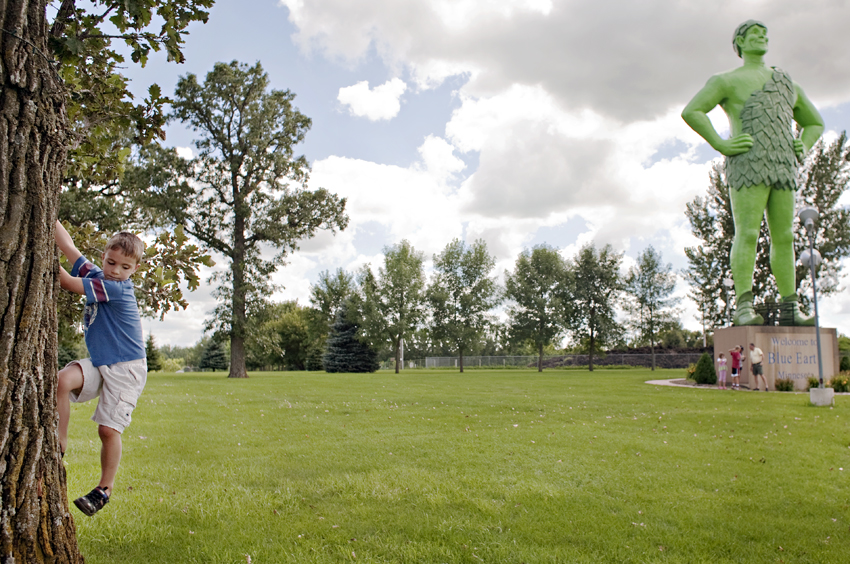 I have road construction in and around Minneapolis-St. Paul to thank for this image. [Thanks, Mn/DOT!] Since a section or sections of Interstate 94 were closed for much of last weekend, I took a different [and longer] route home on Sunday from Iowa.
With the promise of food, fuel and a giant statue, I was not about to pass up Exit 119 and Blue Earth, Minn., along Interstate 90. Blue Earth is home to a Jolly Green Giant statue that stands 55-feet tall. According to RoadsideAmerica.com, Blue Earth is not the actual birthplace of the mighty green man. That honor belongs to nearby Le Sueur.
I'm a sucker for roadside attractions and the upper Midwest sure seems to have more than its share of giant statues.
P.S. Have a fabulous weekend!