On Assignment

June 3rd, 2010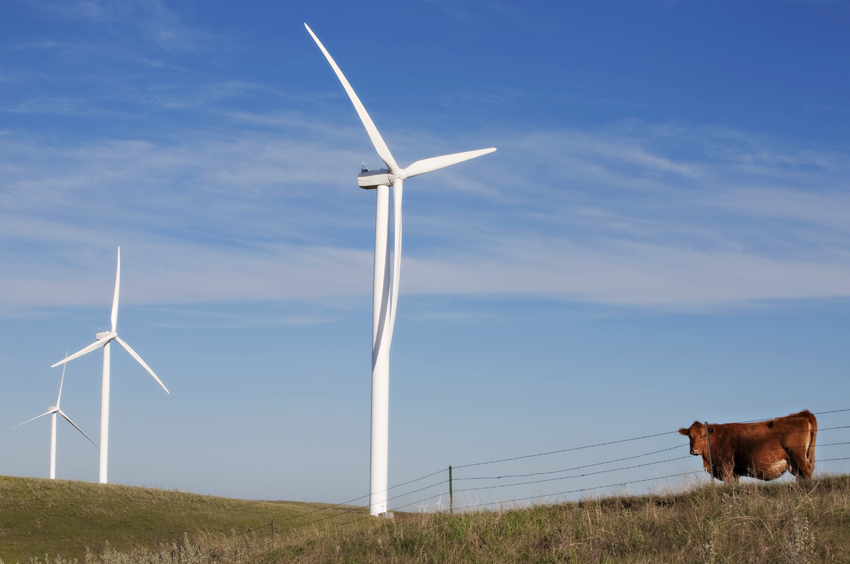 While I appreciate landscape photography and hold nature photographers in high esteem, I find myself drawn to making images that show a relationship between the natural world and man-made objects. I came to this conclusion after putting together another set of images from a recent road trip around North Dakota. My primary task on the trip was to create a collection of portraits for a client. However, as time allowed I photographed a handful of roadside attractions and other items of interest.
The photographs above and below were made outside of Rugby, N.D. Wind farms are becoming an increasing addition to the state's landscape.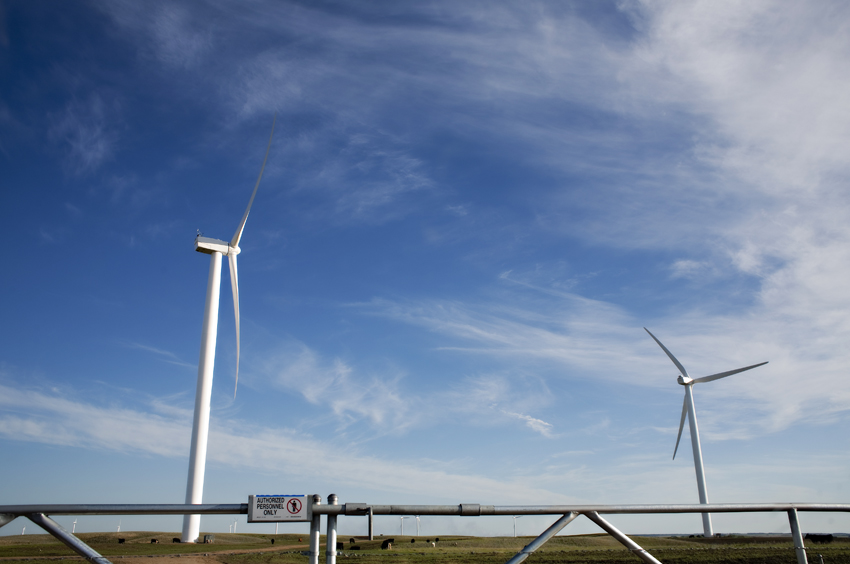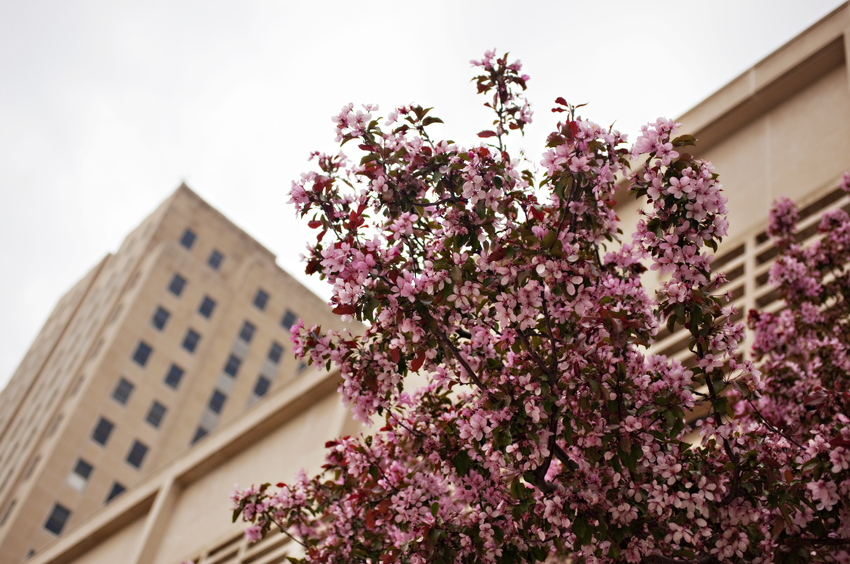 The North Dakota State Capitol Building [pictured above] stands 241 feet, 8 inches tall.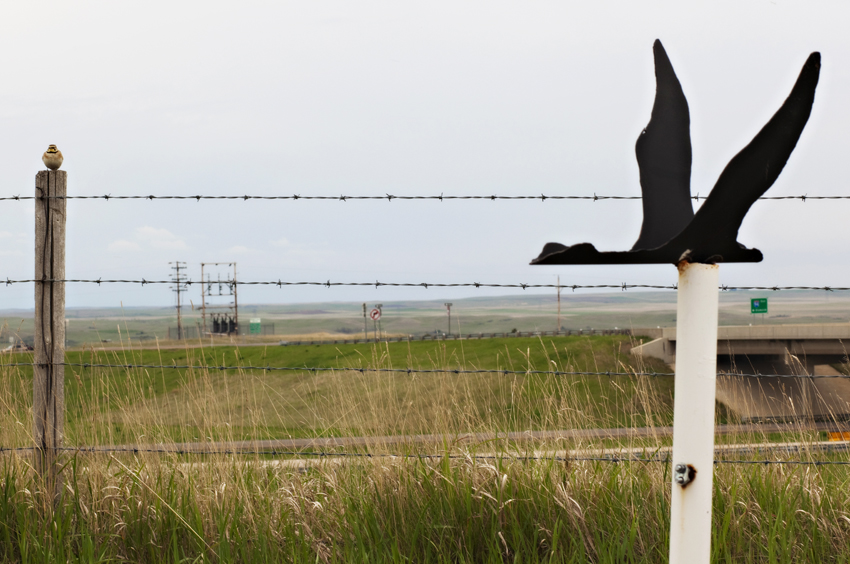 The Enchanted Highway is without question one of my favorite roadside attractions in North Dakota. Small metal geese like the ones pictured above and below line a dirt road that leads to a parking area and the base of "Geese in Flight" – a massive metal sculpture created by Gary Greff. There are at least half a dozen different creations spread along a 32-mile stretch of highway. The Enchanted Highway begins at Exit 72 on Interstate 94 and continues south to the charming community of Regent.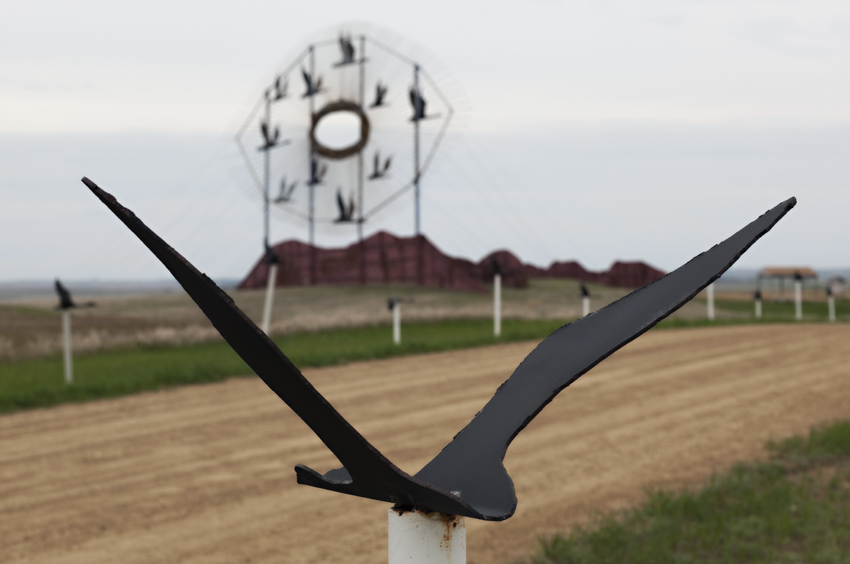 As an aside, I must be in the habit of looking down at the ground. That's how I noticed the worm featured in an earlier entry and how I came to photograph the remains of a blueberry muffin [pictured below]. Guess the muffin wasn't very good… .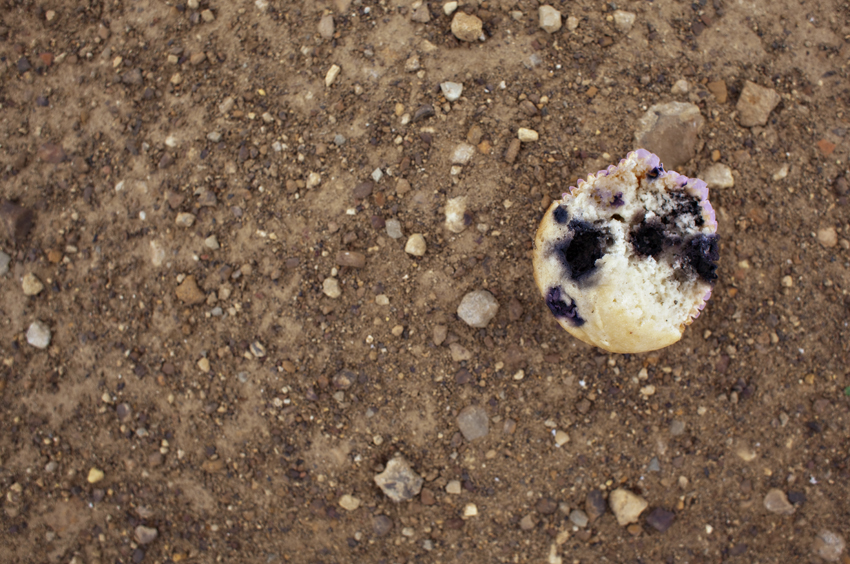 One comment on "
North Dakota Road Trip [Part II]

"
Pingback: Calendar features North Dakota women and Women's Way program | Ann Arbor Miller l Editorial, education and commercial photography l Fargo, North Dakota and Moorhead, Minnesota
Leave a Reply