On Assignment

May 27th, 2010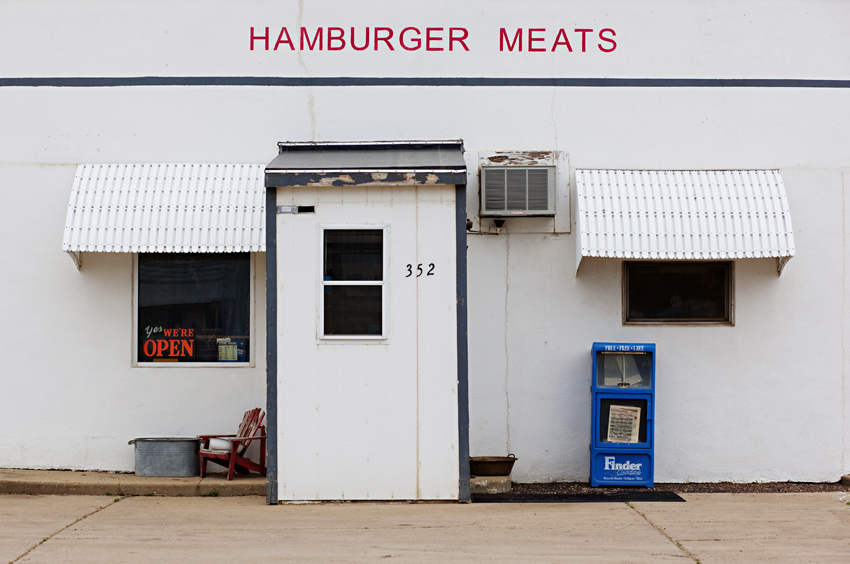 I've been on the road A LOT over the past couple of weeks photographing all over North Dakota for a client – more on the specific project after it is published later this summer.
Most recently, I logged 1,200 plus miles over five days. The road trip took me from Fargo on the east side of North Dakota to Beach on the state's west side. From there, I headed north to Williston with stops in Minot, Cando, Devils Lake and a few other places before returning home. So, basically I crossed the length of North Dakota twice.
While my shooting schedule was tight, I grabbed a few shots here and there. Rural North Dakota provides endless photo opportunities.
HAMBURGER MEATS [pictured above] is located in Richardton. The landscape [below] was found along Highway 16 north of Beach. The remaining two photos depict a hotel parking lot in Devils Lake and the efforts of a worker at a state rest stop.